2/12/2008
Blog Award Nomination
12/05/2007
I SHOULDN'T have had my V-8!
The other day at work, about 10:30 am, I reached for my daily 12 oz. bottle of V-8 Juice. Now, you must understand here, this has been a ritual for me since I was like 8 years old. I always defended V8 against it's #1 competitor: Tomato Juice. Until now.
I threw back the bottle like I had every morning for the past 25 years. Anyway, I chugged half of the bottle of my love nectar, and I felt something hit my lip. I stopped, swallowed, and pulled the bottle away from my mouth and examined the contents. I found something floating in my V8. I panicked. I went over to the sink and grabbed a coffee cup and a strainer and this is what I found: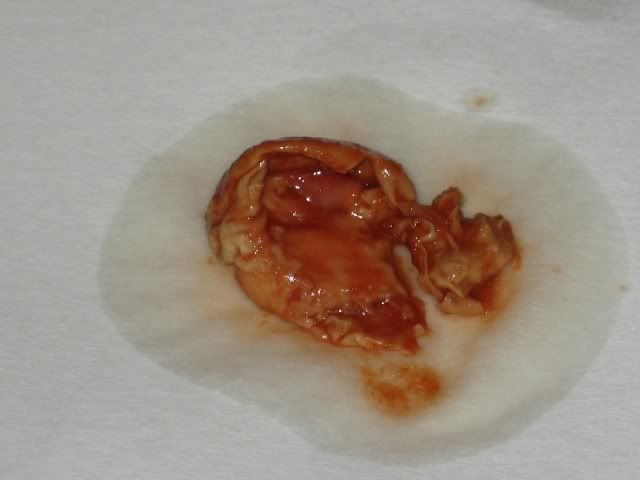 A Look into Dr. Filip's Past...
11/07/2007
Did You Call Me?
8/11/2007
Does Your Cat Feel Pain?
4/20/2007
YAAAAAAAAAAAAARRRRRRRRRRRRRRRRR!!!
2/28/2007
Guess Who?
2/08/2007
Sex Reassignment Surgery
Subscribe to Posts [Atom]