10/20/2006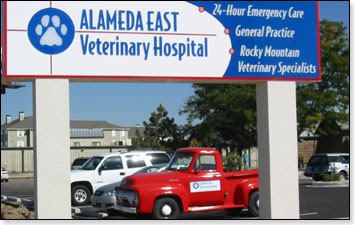 One of the requirements for graduation during vet school was a 4-week senior externship that takes place during your 4th year clinical rotations. I chose Alameda East Animal Hospital in Denver, CO - the hospital featured on Animal Planet's "Emergency Vets".
Denver itself was beautiful. I went during October, the time when leaves start to change color. I visited the Rocky Mountain National Park and saw huge mountains with snow-capped tops, surrounded at the bottom with orange, red and yellow trees.
While I was in Denver, I met a woman who adopted two Russian orphans that were born addicted to alcohol. The woman was a pilot for Delta Airlines, and while stationed in Holland, made the trip to Russia to adopt these children, one a 5-year-old girl, the other a 3-year-old boy. These children had been with her 2 years and they were the happiest children I had ever seen. Both didn't know a word of English when adopted, but were now very fluent in our native language, the girl even excelling in reading and math at her school. I had the opportunity to introduce the animal hospital to these children, and even set up a meeting between the kids and Dr. Kevin Fitzgerald of "Emergency Vets". They took several pictures and were in a world of wonder the whole time.
When I arrived at Alameda East, the staff was in transition to their new clinic - a state-of-the-art facility complete with a day-clinic, an emergency clinic and a specialist referral clinic all set up in the same huge building. This hospital had a cancer treatment room, it's own clinical pathology lab (staffed with veterinary pathologists), a dental suite, a surgial suite with 4 operating rooms with walls made of square translucent bricks that let all the light into the rooms, a separate ICU unit, a radiology department that included a CT scanner, a large break room for employees and a huge conference room for staff and doctor meetings, as well as a separate pharmacy staffed by actual human pharmacy techs. Each employee carried a key card and that was required for entry into the building and also to the back treatment area.
I spent a significant portion of my externship gossiping with the interns (7 total) and going shopping at Saks 5th Ave., where all the interns bought their makeup.
Good Times.
Subscribe to Posts [Atom]