1/10/2007
Addicted to My-Diary!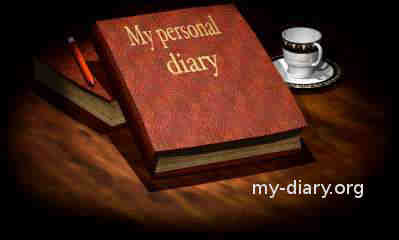 www.my-diary.org
Hello, my name is Christie Cornelius, and I am a My-Diary addict.
There, I've gotten through Step 1, my admission that I have a problem and I am not in control of my current situation.
O.k....so here's how you do it. Click on the link above to access the home page of My-Diary. Then, choose "Read what others have written" on the menu at the top of the page. Finally, choose whatever dysfunctional situation you most likely would relate to best, and click on that entry. The names of each diary and the usernames are also visible, and should be taken into consideration when choosing the messy situation that suits your individual need.
You will find that you can learn alot about a person's adaptive unconsious by reading their truths. These visible diaries have been published online with the author's permission, however, so it will not be 100% true, but will probably be as close as you'll ever get to knowing someone else without being THAT person.
Let me know what you guys think.
Peace, Dr.C
Comments:
Hey Christie! Our video project launched and you look great! Check it out.
Meg, Houston Chronicle
http://blogs.chron.com/animaler/
click on "Watch the video:".
Post a Comment
Subscribe to Post Comments [Atom]
<< Home
Subscribe to Posts [Atom]